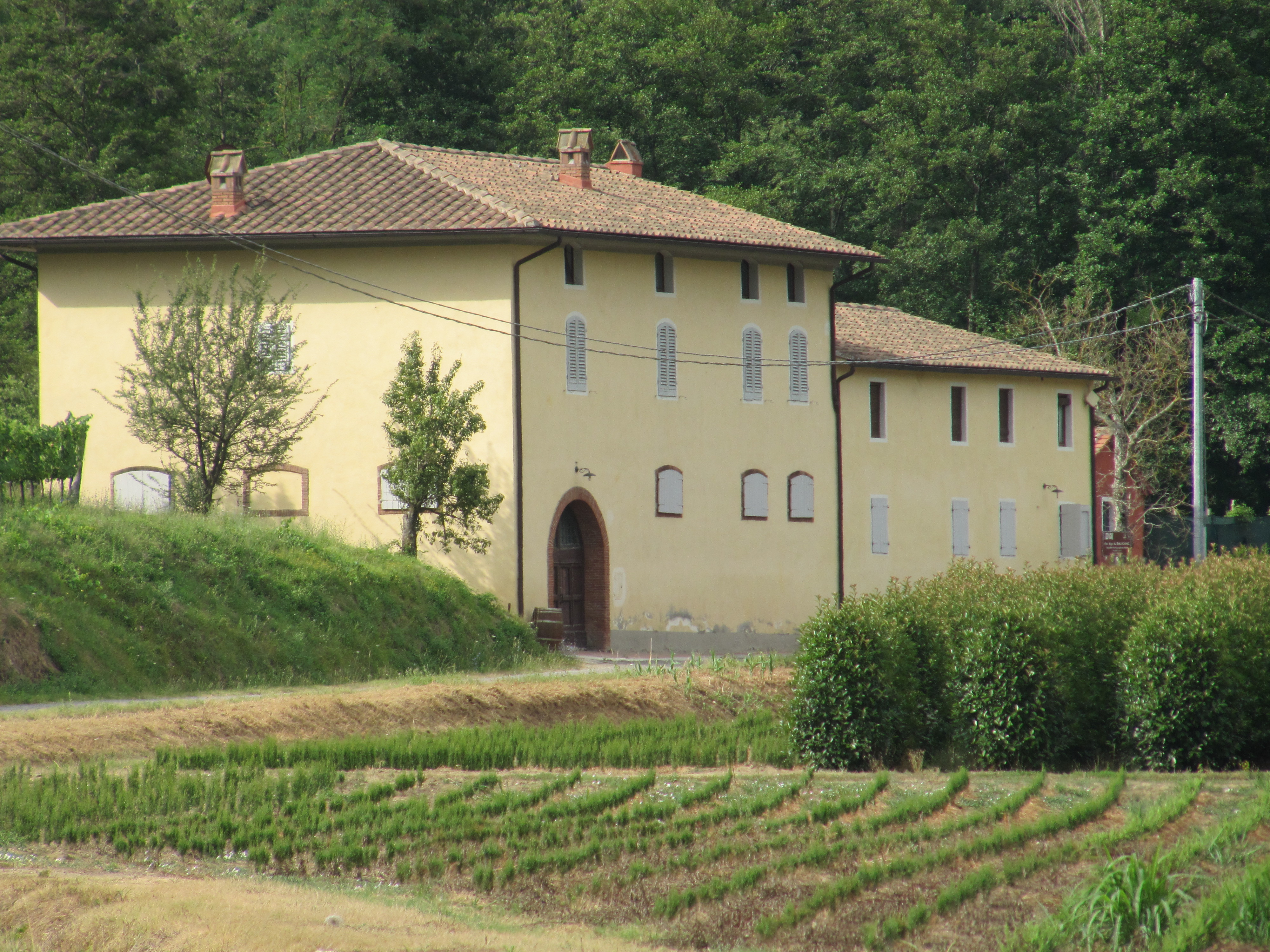 Villa Il Salicone is a large 19th independent villa with private pool. It is composed by 5 double bedrooms and 2 suites all with bathrooms. Ideal for larger groups wishing to holiday together and large families or for people looking for peace and relax. We happily accept bookings for a minimum of 8 people. The villa is open all year round so if you prefer to come in the cooler months don't worry as the property has full central heating installed. Externally there is a large swimming pool located admist the greenery in a hilltop position. Gardens and large spaces to lie back and relax.
Ground Floor
The Ground floor has a beautiful entrance hall with an ancient stone staircase leading to the upper 2 floors. On the right side there is the tv hall and a bedroom with a bathroom. On the left side there are the old stables now a large dining area with an external courtyard.In front of the entrance there is the old kitchen and the new one. The wine cellars are located downstairs.
First Floor
A large dining area with 2 large dining rooms and 3 small dining rooms.One marvellous hunting salon is converted into "sale à manger". On this floor is possible to have a supplementary double bedroom with bathroom.
Second Floor
A large entrance dining hall called "Hall of Music" opens into the two suites and 3 double bedrooms with bathrooms. The suites are composed by one double bedroom with bathroom and a dining hall with a sofa bed.
ACCOMODATIONS DESCRIPTION
Bedrooms and bathrooms
On the ground floor there is a double bedroom with bathroom with shower. On the first floor there is an additionable double bedroom with bathroom. On the second floor there are two suites with bathroom with shower and dining room with sofa bed and 3 double bedrooms with bathrooms with shower.
Kitchen
The old kitchen is equipped only for dining area with two table and chairs for 10 people. The new kitchen is a large kitchen with a large table for 20 people, cooker, oven, fridge, freezer and dishwasher and washing machine.
CLEANING/TOWELS/LINEN/MAID SERVICE
The price includes all mains services,use of the pool and all linens ,towels and beach towels.For rental periods in excess of two weeks, a mid stay cleaning of the house is provided. Additional maid services are possible upon request.
AMENITIES AND FACILITIES PROVIDED
Oven, fridge, freezer, dishwasher, washing machine, iro, ironing board, satellite tv, tv, cot, high chair, barbecue, private pool (exclusive use of guests), WI-FI, rechargable mobile phone.
OUTSIDE
Externally there is a large pool located on a hilltop admist the greenery with sunbeds and parasols. A gazebo overlooks the rolling olive groves. Gardens and large external spaces equipped with chairs and tables.
29/35, Quattro Querci street, Masotti
+39 3356286966